Dee and Ricky, upcoming kings of accessory fashion, are part of something that goes bump in the night and #intheouihours of the morning.
Photography by

Dimetri Hogan

Exclusive for oui hours gmt
The twin brother duo is well known for their LEGO brooches and varsity-jackets-turned-gym-bags. Past collaborations have included a line of accessories with Marc Jacobs.
Now they've worked with us in our debut #brahopping event.
We are sending our unique blend of 'intriguing and sexy' all over the globe via our exclusive Kenny Scharf bra. Designed by the celebrated graffiti artist, this one of a kind bra, was created exclusively for OuiHours- and it is too good not to share.
Select OuiHours fans will be given the bra to wear for a documented night out on the town. Slip on this fun, sexy, attention-getting piece of artwork and share it with #brahopping using Instagram, Twitter, Snapchat and anywhere else you want! Our OuiHours fans are just the kind of individuals, both bold and beautiful, who we want wearing and sharing it.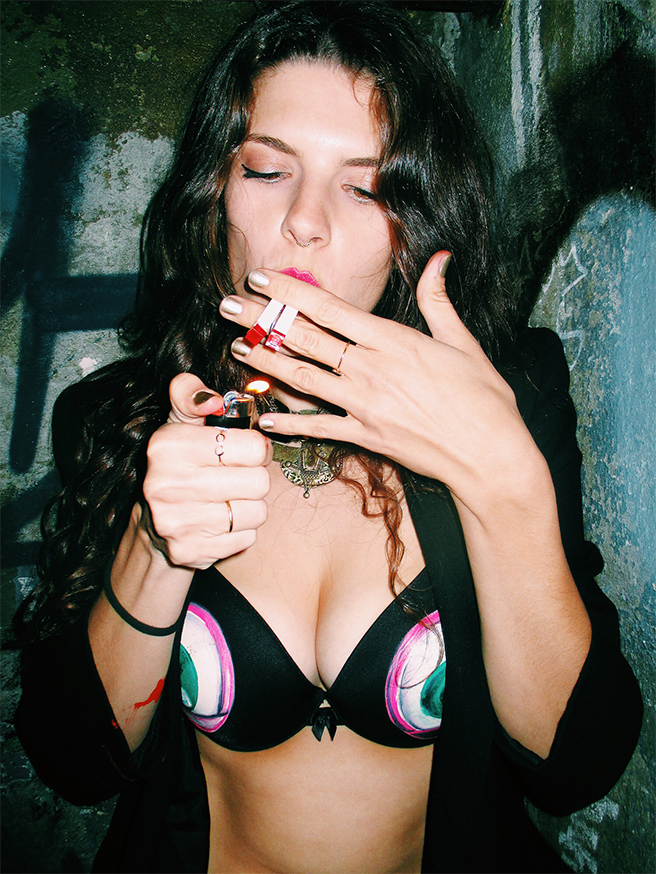 Lego Cigarettes by Ricky and Dee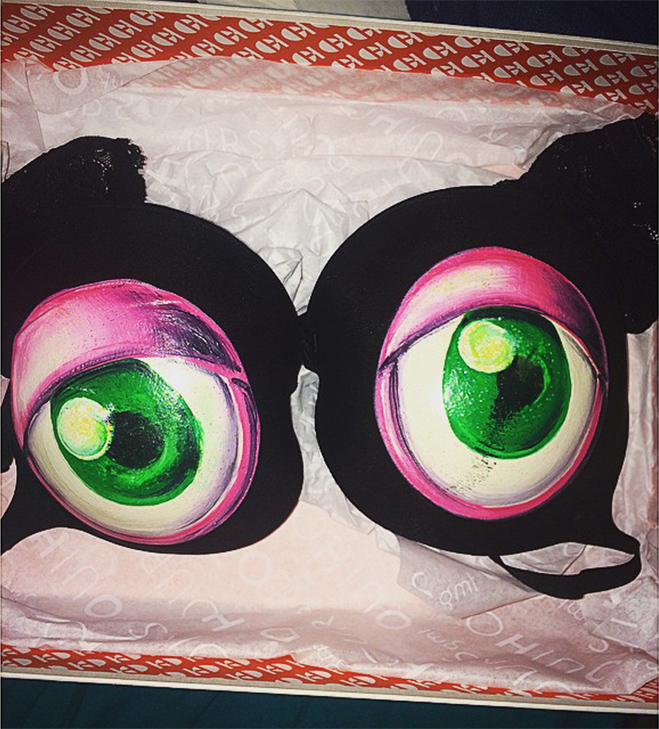 #BraHopping Bra by Kenny Scharf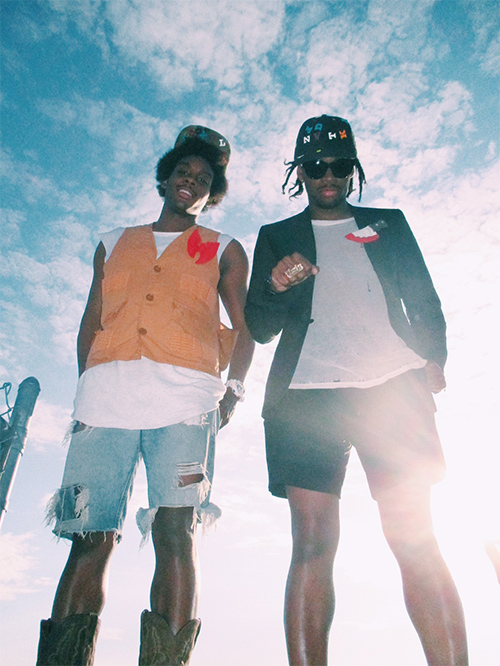 Ricky and Dee