Our Country Girl gets asked
Photography by

George Holz

Exclusive for oui hours gmt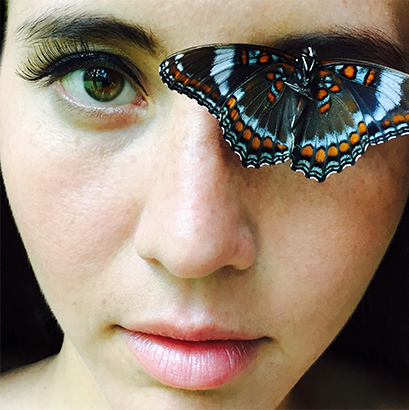 ---
"I believe that
models can
have great
long careers"
---
How did you start modeling?
I started modeling when I was 15 years old in Seattle. My mother, who is a former model and fashion designer, took me to an agency and they signed me immediately.
Where do you see your carteer taking you?
I'd like to model for as long as I can. I believe that models can have great long careers if they are healthy. After modeling, I plan to start my own non-profit.
How did you feel making the OuiHours images with George?
Shooting the OuiHours images with George was a wonderful experience. He made me feel like a strong, powerful, confident woman. I also love that George shoots film as well as digital.
Images are seen around the world in seconds now. How, as a model, do you feel about that?
It's wild to think about how quickly images are seen in today's society. It's exciting to know that a photo can been seen in so many different countries instantly.
What is the sexiest article of clothing that you own?
The sexiest article of clothing I own is this vintage DKNY sheer mesh top that I stole from my moms closet! (Sorry mom!)